Simple and Fast
.  Whether it's your first, or your latest, that's the goal for
how to treat a boil
.
If you are wondering why this red and extremely tender bump suddenly started to grow, that is actually a very good question.  It is hard to say for sure, but many sources believe that there is an underlying cause for boils that stems from a weakened immune system.  This could mean that you are in a temporary but intense period of exhaustion, stress, or have let your diet deteriorate.  It could also be that you have a more chronic condition that you are battling with medications that make it harder for your body to fight off infections.  People who are diabetic, on chemotherapy, or take corticosteroids often have to endure boils as well.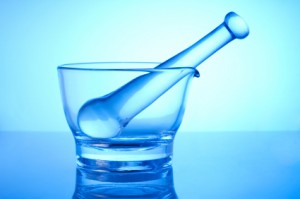 Boils typically appear on parts of the body that are difficult to keep clean or that rub together.  Armpits, genitals, buttocks and inner thighs are unfortunately where boils tend to appear.  Tight or dirty clothing, unclean razors, or insufficient bathing can create optimal conditions for bacteria to thrive.  If the skin is broken or scratched, even in a minor way, staff bacteria enters the body and can begin to multiply.  The body sends white blood cells to fight the bacterial infection, and that is what makes the white or yellow pus that eventually comes to a head on the skin surface and drains.
Once the boil starts to drain, caring for the wound becomes essential in order to prevent complications.  Until then, what can you do?
Tips For Gently Encouraging
the Boil to Drain
This is probably the worst part of having a boil because as the pain increases, so must your patience.  Waiting for the boil to drain on it's own is very difficult sometimes, but trying to lance or squeeze it can force the bacteria further below the surface and make healing uncertain and scarring more likely.  So, the next step is how to treat a boil at home to reduce the pain.
Many doctors will recommend a warm soak or compress several times a day.  This heat helps tissue expand and relieves some of the discomfort caused by pressure.
Home remedies that may enhance the warm compresses include:  betel leaf, castor oil, onion or garlic juice, parsley, cumin seeds, or a paste of cream, vinegar and turmeric.
There are also some commercial products and salves that can help bring the boil to a head more quickly.
If the boil is stubborn, and continues to harden, expands or shows signs of infection after a week of home treatments, talk to your doctor.  A doctor can determine whether the boil is ready for lancing and if the infection is serious enough to warrant antibiotics.  Do not let an infection get out of hand.  For more details, visit 
boilsbegone.com
Once the Draining Begins
This is the part of the process that you can have more control over.  The healing will begin quickly now as long as you keep the wound extremely clean.  The bacteria in the drainage or pus can be passed to others, so be aware.
Always wash your hands before and after treating the wound.
Continue the warm compresses to keep the boil open.
Clean the wound with an antibacterial soap, and dress it with something like Neosporin
Change the bandage frequently, depending on the amount of discharge.
Keep the wound covered until the draining has stopped and the opening has scabbed.
Wash and dry all bedding and towels separately on the hottest settings.
Keep surfaces where you treat your boil sanitized to prevent contamination of other people.
Watch for the signs of infection.  Complications from poorly treated boils can be serious
Take Care of Yourself
Helping your boil heal quickly is one thing, but finding the cause of your reoccurring boils is your real task.  Think about ways you can bolster your immunity by taking better care of your body.  Get rest,  eat well, and find time for fun and relaxation.  Buy some better fitting clothes and new razors if you suspect those as possible culprits.  Do what you can to set your environment up for success, and never have to treat another boil.